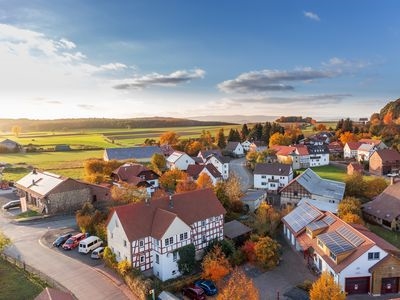 Quality of Neighborhood as Important as the House
You can remodel a kitchen or replace the family room flooring. Fixing a neighborhood is much more challenging. When searching for your ideal new home, pay close attention to neighborhood features that matter to you and your family. Your real estate agent will ask you to be clear about what makes a difference in your daily life. For example, do you want a short commute to work? Do you need to be on a public transportation route? Does the grocery store or child care center need to be close? Do you want mature trees lining the street? Answers to these questions are important. They direct where you search for your ideal home.  After narrowing down the list of homes, drive through the neighborhoods. What's happening there during the day and at night? Does the tone of the neighborhood change after dark or in the summer?
Do you sense that you'd enjoy the neighborhood as much as you love the home?
The 5 Ways to Test if a Neighborhood is Right for You:
Convenience  Is convenience important in your daily life? If so, look around the neighborhood you're thinking of moving to.
How far is the home from your place of work?
What are peak commute times like? Are the roads congested and noisy?
Would you be able to come home for lunch, or to let the dog out?
Is the grocery store fairly close? How about other retail shopping centers?
Where are the library, gas station and convenience store?
Are there restaurants you like nearby?
Is there a Farmer's Market within a comfortable distance?
Where's the Post Office?
Can you get to a dentist or doctor appointment quickly?
Where is the nearest Interstate?
Social  Does it matter to you that you're near family and friends? If you're new to the community, do you rely on neighbors for socialization? When you drive through, are they outdoors interacting? Are children playing together? Also, consider:

Is the Home Owner's Association (HOA) active? Do they plan social outings so you can meet other families and neighbors?
Depending on your age, are there activities for retirees within a comfortable driving distance?
Where is the nearest fitness center or swimming pool?
Is there anywhere close for art classes
Community Services  What community services do you rely on most? Research the availability and locations of:
Schools
Hospitals
Entertainment venues
Places of worship
Parks
Bike and walking trails
Police stations
Fire stations
Ambulance services
Child care
Cable television
Trash and recycling pick up
Safety  It can be sort of deflating to discuss safety and crime rates while searching for a dream home. But, it's a reality that needs to be examined. Consider these items:
Street lighting
Posted speed limit signs
Availability of sidewalks so people and vehicles don't share the roadway
Neighbors home during the day
The Sex Offender Registry https://sor.nebraska.gov/Registry/LocationSearch
Crimereports.com Look up what's happening in the area
Posted Neighborhood Watch Signs
Are local businesses boarded up or do they have bars on windows?
Air and water quality
Flooding potential
Steep hills-icy roads
Appearance  Do you prefer living in a neighborhood where all the homes are constructed by the same builder and/or all painted natural muted colors? Or, do you like variety? Do you prefer new construction or a neighborhood with older homes? Do cars parked on the street bother you? Do you mind seeing a school playground or neighborhood park from your kitchen window? Also, think about:
How well homes and lawns are kept up
Are HOA covenants enforced consistently?
Are the streets well maintained, or are there potholes?
What type and quality of trees are in the neighborhood?
Where are vehicles parked?
Is the neighborhood park clean or is it littered with pet waste and litter??
Are you ready to find your dream home in a fantastic neighborhood? Let's meet.    
Megan Owens, Realtor
"Delivering extraordinary care for extraordinary clients."
Berkshire Hathaway HomeServices Ambassador Real Estate
Phone | 402-689- 4984     Email | Megan.Owens@bhhsamb.com
©Copyright. March 2017. Megan Owens.
All Rights Reserved.