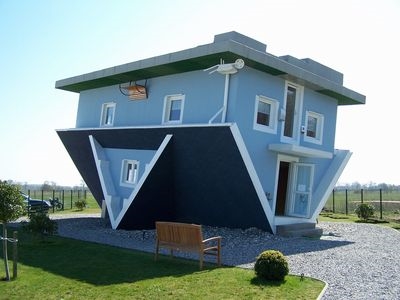 There's a 1st for Everything, Including Buying a House
A house is more than a home. It's a long-term financial investment. My goal is getting you into a home you love at a price you can afford. Affording a mortgage is only one part of home ownership. Many first-time homebuyers do not consider the complete picture in their rush to buy their first house. As your trusted professional real estate agent, I will explain anything you do not understand and guide you through the process.
Before searching, consider these rookie home buyer mistakes.
Overestimating What's Affordable
Add these costs to your monthly mortgage amount to understand what your monthly financial output can be: Home Owners Association (HOA) fees, property taxes, home owner's insurance, electric and water bills, garbage collection, maintenance and home furnishing costs. Keep in mind each of these fees may increase over time and, if you're buying an older home, repairs and maintenance can be sizable expenses. Once you have a more complete picture of the total monthly output, decide how much house you can afford, keeping in mind you may also have moving costs.
Randomly Picking a Home Price
It's a waste of your emotional energy and time to attend open houses and house showings for properties you cannot afford. Avoid randomly picking a price range and then searching. As unpleasant as it may seem, getting pre-approved for a mortgage loan is a necessary first step before you begin looking online or in person. Get pre-approved and then let's work together to find the house of your dreams. Yes, it may delay your sudden urge to find a house, but in the long run, you will be more financially secure if you find a house you both love and can afford.
Flying Solo
Buying a house is likely your largest investment to this point in your life. Thinking you can buy it without the assistance of a seasoned buyer's real estate agent and the loan officer is akin to thinking you can back up a semi-tractor trailer without first learning how to drive. Protect yourself by letting me work with you and your mortgage lender. Together we will provide you with seasoned, independent advice throughout the process.
Depleting Your Cash
Think this through thoroughly. It's commendable that you've been saving for a down payment, but do you really want to apply all of your savings to a house down payment? What happens if you have an emergency situation or lose your job? Seek the advice of your financial planner or other trusted financial professional before depleting all of your savings for a down payment. Be prepared to hear that perhaps you should consider a loan that requires less of a down payment and less of a monthly mortgage payment. Plan your budget so that part of it includes emergency funds. It will give you peace of mind while securely in a home you can afford.
Spending Recklessly before Closing
Never make a large purchase on credit while going through a mortgage loan process. It can delay, and sometimes even prevent, the closing on your house loan. A lender will always pull a credit report prior to closing to make sure your financial situation hasn't changed since application. Save the home furnishings purchases for after you get the keys to the front door.
Playing Chicken with Interest Rates
Many buyers have lost the house of their dreams waiting for interest rates to drop while others paid a higher monthly mortgage because they delayed a purchase, hoping rates would lower. The truth is very few know when interest rates will change. All involved in the real estate process from lenders to agents want you to secure the best rate possible. Seek and follow their advice. Of course, as a first-time homebuyer, you also want to buy when the market is in your favor. Finding the best time to buy is advice I can confidently provide based on my understanding of the market at that time.
Turning a Blind Eye
Stay objective. Don't fall so much in love with a house that you disregard what you've been told about development in the neighborhood or resale of the house. Sure, it's your first home but someday in the future you may wish to sell it. If I tell you that the neighborhood is depreciating or that a big box store is moving into your backyard, listen and understand what those matters mean to your home value. Likewise, if I share with you a list of home features that are now required for quick resale, listen. You may not be thinking of selling a house while you're buying it, but I know what other typical home buyers are requesting. As your agent, I'm looking out for your best interests-today and tomorrow.
Hesitating
Planning and making sound decisions in life is great. But the quote, "Paralysis by analysis" does apply in the home buying process. If you spend too much time analyzing and not deciding, some other home buyer will come in and purchase your dream home right out from under you. It's best to know what house features you like and how much house you can buy before searching so decisions can be made more quickly. Hesitating can cost you your dream home.
Pinching Pennies
"Penny wise and pound foolish" applies in home buying. Do not avoid getting a home inspection before closing even if you think the fee is too expensive. Unique structures and old fixtures can be attractive until they cost you more in repairs than the value of the house. Undetected mold, roof leaks and creaking floors are items you want to know about before getting the keys to the front door. Pay for a home inspection before closing. I can certainly refer you to a certified home inspector.
Settling
Here's where working with me as your trusted real estate agent pays big dividends. You are buying a home because you want to start a family and topping your list of desired features is three bedrooms. Don't settle for two bedrooms then if that is your top priority. Make compromises elsewhere-perhaps a different neighborhood or less square footage. Settling will make you unhappy with your house from the start and you don't want to regret the purchase right after moving in. I will keep you on track and remind you of what features you prioritized from the onset.
Are you ready to start looking for your first home?
Let's meet. Contact me today.
Megan Owens, Realtor
"Delivering extraordinary care for extraordinary clients."
Berkshire Hathaway HomeServices Ambassador Real Estate
Phone | 402-689-4984     Email | Megan.Owens@bhhsamb.com
©Copyright. February 2016. Megan Owens.
All Rights Reserved. Photo Credit: Flickr