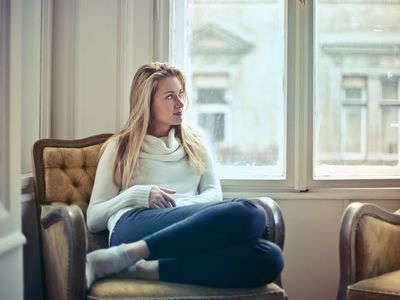 millennial home buyer
Millennial Home Buying Tips to Save You Time and Money
7 Insider Tips for Millennial Home Buying
Are you getting tired of paying rent? Do you think you're wasting money? Do you want to build equity in your own home? If you answered "yes" to these questions, you are like most Americans. You want to own your own home.
But, are you financially ready for that next big step? Read through these 7 tips to buying your first home.
If you are ready, or need help deciding so, contact me. Let's find your first perfect home together.
Megan Owens, Realtor
Owens Real Estate Group
"Delivering extraordinary care for extraordinary clients."
Berkshire Hathaway HomeServices Ambassador Real Estate
Phone | 402-689- 4984   Email | MeganOwensRE@gmail.com
1) Assess the Timing
Did you just land your first post-college job? Are you planning to stay with this employer? Will you be relocated? Do you plan on getting married anytime soon? Is there money saved up for a down payment? Are student loans taking a big chunk of your paycheck? If so, start a "home" fund and start saving for your dream. You need to do an honest assessment of the timing to buy a home to ensure it's a good fit in your life at the moment. Chat with a local lender who will be able to best assess your current financial situation. A few I would recommend:
Eric Almquist, Benchmark Mortgage
Jeremy Wilhelm, The Private Mortgage Group
Becky Sandiland, First National Bank
2) Check Your Credit Score and Cash Flow
Don't waste your or an agent's time if you haven't first checked your credit score and know your debt-to-earnings ratio. Be sure to avoid taking on new debt while in the process of buying a home. Click here for more information on getting your FICO score. The better your credit score, most likely, the better your mortgage rate. (Always pay your bills on time and pay down your credit cards.)
When your credit score is worthy and you have the cash flow and a sizable deposit saved, talk to a lender and get pre-approved for a mortgage loan.
Before contacting a lender, organize your paperwork. The lender will likely have a checklist of required paperwork including, tax statements, W-2s, bank statements, a list of debt, including any student loans, credit cards, etc.
Most sellers won't even allow prospective buyers into their homes without first knowing the buyer is pre-approved for a mortgage loan.
Keep in mind it's not just the down payment money you will need but also cash for real estate taxes, homeowner's insurance, a home inspection and an appraisal, closing costs (If the seller doesn't pay all of them.) possibly mortgage insurance, utilities, furnishings, maintenance, homeowner's association monthly fees, etc.
Always keep a 3-6-month cash reserve fund in case an unexpected emergency arises, like loss of a job or an injury that keeps you from working and earning an income.
3) Research First Time Home Buyer Lender Programs
The general rule has been that one should have 20 percent of the home's value as a down payment when buying a home. But, that applies only if you don't want to pay PMI-private mortgage insurance. Lenders require PMI to cover the loan if you default on it. If you are required to get PMI, shop around for the best rates just like you would for home or auto insurance.
Consult with your real estate agent and look for programs assisting first time home buyers.
Check with your lender about special lending programs. For instance, the Federal Housing Administration (FHA) loans let you put just 3.5% down. Click here for more information on FHA loans.
VA offers home buying loans to veterans and active military members. Click here for more information.
4) Get the Right Help
The expression, "Don't put the cart before the horse," definitely applies in home buying. Before looking at neighborhoods and homes online, there are a number of necessary pre-steps. After ensuring the timing is right to buy a home, find a real estate agent who specializes in the type of home you are seeking and neighborhood in which you'd ideally like to live.
Remember agents at open houses work for the seller. Agents at new home construction sites work for the builder. Get an agent that works for you the buyer.
Your agent's expertise will likely save you not only money but also a lot of stress and heartache in the buying process. A great agent will guide you every step of the process, including helping you secure a lending agent just right for you.
5) Decide Where You Want to Live
Be realistic. Don't frustrate yourself by looking at homes and neighborhoods outside of your budget. Attend open houses. Evaluate what appeals to you regarding style (older home or contemporary home with modern amenities), size (square footage, number of bedrooms and bathrooms), location (family-friendly, retirees, urban), neighborhood traffic patterns (Is it a cut-through street? Is it on a cul-de-sac?) etc. Does the home need to be move-in-ready, or are you willing to buy a fixer-upper? Research re-sale values in the areas you're highly considering.
Attempt to prioritize the general area of town and type of home you are seeking before working with an agent. If you can't, have a list of what matters most to you: closeness to work, certain schools for your children, number of bedrooms, room for a growing family, recreation opportunities for children, etc. so that your agent can guide you to the best location and help you find an ideal home in that neighborhood.
6) Know the Rules
Many neighborhoods now have Homeowner Associations (HOAs). Request a written copy of the rules before buying. Can you abide by the rules and restrictions? Can you afford the monthly fees? Ask to see the Association's finances. Is it well run? Will they be able to continue the services offered without taking a rate increase?
7) Be Decisive
If you've done your homework and aligned yourself with a great agent, making an offer on your perfect home will be easy. Don't delay your decision making, or you're likely to lose the home to another buyer.
Ready to buy or sell? Let's connect.
Megan Owens, Realtor
Owens Real Estate Group
"Delivering extraordinary care for extraordinary clients."
Berkshire Hathaway HomeServices Ambassador Real Estate
Phone | 402-689- 4984   Email | MeganOwensRE@gmail.com
©Copyright. March 2018. Megan Owens.
All Rights Reserved.