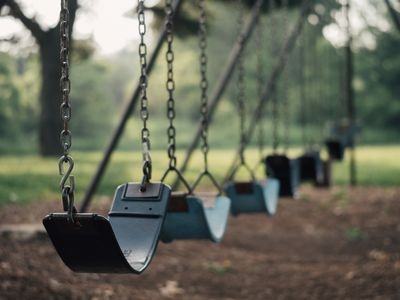 Make friends in neighborhood
Moving across town or to a new city? It doesn't matter how far one goes, moving can be challenging. Making new friends in your new neighborhood can seem a bit intimidating and discouraging. If you're working, there is a possibility that you can make new friends at work. However, what if you're a stay-at-home mom, work from home or retired? Meeting new people becomes a bit more difficult.
Keep an open mind and realize as the "new person on the block" you may have to initiate meetings and interactions. If you're not especially outgoing, this can be hard. But rather than be isolated and bored push yourself to meet your neighbors and become an active community member. Exchange contact information and make plans to do something in the near future you'd both enjoy.
Building friendships take some time. It's worth developing long-lasting friendships, especially in your new neighborhood.
Here's How:  
Kids and Pets. Both of these seem to be "go-to" icebreakers. If you have young children, supervise their play in the front yard. Or, put your child in a stroller or wagon and walk the neighborhood. Kids generally attract other kids. Let the kids naturally play together and you're likely to eventually meet their parents as well. Schedule a playdate like an outing to the local park. Hang out together. Get to know your neighborhood adults and kids. It might feel awkward at first; kind of like a first date. Go with it. It's always better to live in a neighborhood where homeowners are friendly and know one another by name.
Same goes for pets. Walk your pet around the neighborhood and meet other pet owners doing the same. There's even a local-based Meet My Dog App. Download it and meet other dog owners in the neighborhood. Connect and meet at the local dog park. The dogs can socialize at the same time you are.
Education. Are your children school aged? If so, get involved. Offer to chaperone a field trip, work in the office or read in the classroom. You are bound to meet other parents also volunteering. These parents may become part of your support system for the remainder of your children's school years. A bonus!
Reach out at soccer or other athletic practices and events. Introduce yourself to sideline parents. Do the same at music or band practices, especially while you're waiting for your children to finish up. Don't sit in your vehicle on your phone. Your children share common interests so you already have something to naturally talk about. Make the first move. Introduce yourself.
Are you retired? Check out classes offered by the library, the museum or local community college. You're never too old to stop learning. Want to acquire a new skill? Contact a camera store about photography classes or the neighborhood art studio about pottery or painting classes. Broaden your horizons and meet new friends while doing so.
Social Media. Get plugged into your community. Many neighborhoods now have Facebook groups or are members of www.neighborhood.com or the Next Door Neighbor app. Ask to join and connect with your neighbors. These sites even allow you to ask for recommendations for an electrician or plumber. You can also post about starting, for example, a book club. You can organize moms for a neighborhood stroller walk or anything else that interests you. Check with your Home Owners Association (HOA) and see if it has a website or social media site you can join. It's a great way to connect online with your neighbors and to see what's happening in your neighborhood

Taco Tuesday. Love tacos? Many neighborhoods now have family-friendly Taco Tuesday nights. It's a great way to connect and meet other neighborhood families and support the local restaurant while eating your favorite food. Check the Internet for other "Kids Eat Free" nights at neighborhood restaurants. You're bound to run into the same families at these joints week after week. The kids might even recognize one another from school or the playground. Let them introduce the parents.

Volunteer. Every community relies on dependable volunteers to thrive. Check out https://www.volunteermatch.org/. Or, do an Internet search for volunteer opportunities in your area of interest like hospitals, church groups, animal rescue, women's issues, homelessness, etc. Make this a family project. Volunteer, perhaps, one Saturday a month together. You will meet others who share your values and interests.

Friends of Friends. Often someone will know another person living in your community and give you that person's contact information. Don't file or throw it. Connect with the referral. After all, you share a mutual friend in common. They likely will be excited to meet you and answer all of your questions about your new neighborhood.  Same is true of "old" friends you may know in the community. Reach out and re-connect.
Are you ready to buy or sell a home? Are you ready to meet your neighbors?
Let's connect.
Megan Owens, Realtor
"Delivering extraordinary care for extraordinary clients."
Berkshire Hathaway HomeServices Ambassador Real Estate
Phone | 402-689- 4984 Email | Megan.Owens@bhhsamb.com
©Copyright. June 2017. Megan Owens.
All Rights Reserved.