Owens Real Estate Group, at its core, is about the passion and drive to help clients with their home buying, selling and overall real estate goals. What began as two Realtor friends and a dream to help each other succeed quickly became a consistent, Top Producing Small Team in the Berkshire Hathaway HomeServices Ambassador Real Estate family. As a team, we are better equipped to expand our services and our dedication to our clients. While we each serve our clients individually, as a team we find that we can share knowledge, provide assistance, and positively impact our community.
So, get to know us! Discover who we are below and then set up a time to chat over coffee!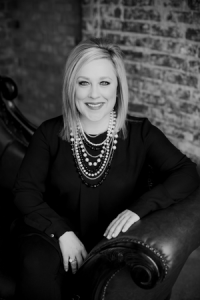 Megan Owens
Megan Owens
I am the Realtor and face behind Owens Real Estate Group and Megan Owens Real Estate. Since 2010, I have strived to be an entrepreneur in the industry and have worked diligently to strengthen the bond between my clients and myself.
My experience and client list range from starter homes to new construction, and through to luxury properties. My goal is to exceed your expectations and make the process of moving seamlessly from start to finish. I am often referred to as the bulldog in 5-inch stilettos but have love for each and every one of my clients and peers. I have a Bachelor's Degree in Business Administration and Marketing from the University of Nebraska Omaha, which is where I discovered a passion for sales and marketing.
On the weekends, you can find me showing homes, spending time with family, and catching up on Law and Order or NCIS. At over $27.6 million in personal sales volume for 2017, I am proud to share that I am the recipient of the Young Gun Award, Berkshire Hathaway HomeServices (BHHS) Platinum Circle, the BHHS Top 100 for Units Sold in 2015 and 2017 for the nation, and the 2016 recipient of the Carol J Leisey Award for Most Outstanding Ambassador of the Year.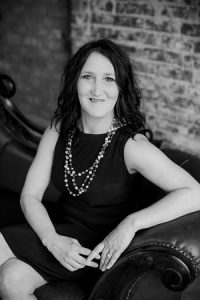 Gina Hodge
Gina Hodge
Raised in a rural area of Omaha, I have learned that hard work, integrity and loyalty are the keys to successful relationships. Real estate is my passion and my husband, three children, and two grandchildren keep me grounded and are what drives me to be a better version of myself each and every day. Thanks to my exceptionally loyal clientele, personal referrals, and repeat business have helped me form the foundation of my career. Many I consider family now and am honored to learn from their life lessons and incorporate that into my own career.
My 20 years work experience has been diverse. The twelve years of customer satisfaction management and my four years of real estate experience have taught me not only how to be a master negotiator, but also the importance of being an ethical, diligent, and structured Realtor. Clear communication is essential and that's why I communicate the way that is most comfortable for you. I pledge to take the time to learn your goals, dreams and ambitions.
I believe that giving back to the community is important. Specifically, I am passionate to the Wounded Warrior Project. I make a donation in my client's name or someone they choose to name with each transaction that I complete.

Kylie Davis
Kylie Davis
I am the face behind the emails and calls making sure your files are processed correctly and on time. My job is to keep the team organized and the office functioning. I was born and raised in Nebraska, attended a small-town public school, and made the move to Omaha in 2011. I studied Business Administration & Real Estate at the University of Nebraska at Omaha. I am passionate, confident, determined and open-minded, I am a hard-worker and get the job done. With encouragement from friends and family, I began actively pursing my license in real estate. In my free time, I love to play with my 2-year old son, Kingston and go on date nights with my fiancé, Corey. I also enjoy playing sand volleyball, shopping, and going on walks.